Heritage –The Burslem Story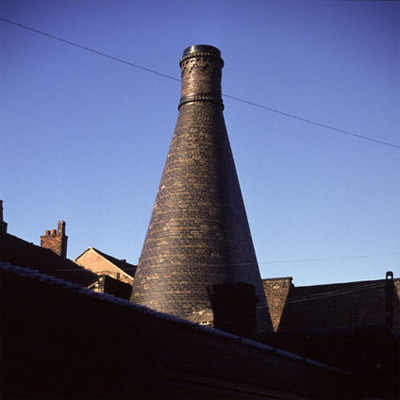 Burslem is the oldest of the famous towns of Stoke on Trent and is often referred to as the Mother Town. The plentiful supply of local coal was one of the major reasons that ceramics became a major industry in the area, with the first potters recorded in the 13th century. By 1710 there were 35 pot works in Burslem.
One of the famous names linked to Burslem is Wedgwood and the most celebrated of this family is Josiah Wedgwood. He came to prominence from 1762 onwards and his wares were purchased by royalty, leading to Wedgwood Cream Ware becoming known as Queen's Ware and one of the streets in the town being christened Queen Street.
Wedgwood manufactured ceramics at a number of sites in Burslem, one of them being the location of the Walpole factory. The factory at that time was occupied by the potter William Taylor and on his death Taylor's executors sought a new tenant. The works were rented by Josiah Wedgwood for a number of years to supplement the increasing demand for his ceramic pottery.
During the 19th century Burslem expanded; churches, civic buildings, schools and houses were built alongside many new factories giving the town the layout and character it has today. Illustrious potters whose history is linked to the town include Adams, Wood, Doulton and Wade. And, famous author Arnold Bennett captured its spirit in novels such as Anna of the Five Towns and The Old Wives Tale.
Since the mid 1850s an Angel has been Burslem's unique landmark. On top of the town hall, this gilded sculpture is actually a statue of Nike, the goddess of victory in battle, but it is symbolic of the pride Burslem residents had for their town.
Pauline, Peter and Michael Walpole are proud to be continuing Burslem's ceramic making traditions. The factory is based in the heart of the town within sight of the Angel, after which the building takes its name. They embrace the latest manufacturing technologies to ensure their fine bone china products are of the finest quality and second to none. At the same time the Walpoles are determined to nurture the time honoured hand skills, artistry and knowledge that have been acquired by potters and artists in the area over many centuries, and to use these in creating their outstanding designs wherever possible.