Gifting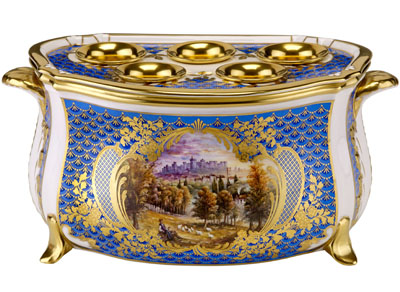 Our bespoke gift development service includes everything from simply decorated corporate-style branding through to gold-embellished elaborate design.
We also offer a bespoke hand painting service and employ only the most talented of artists. Each has trained and learnt their artistry from the master painters of the 20th century, and they are able to hand paint the most exquisite and intricate of designs. Their work has included portrayals of royal palaces, fruit, landscapes and personal treasures. The artistís signature on the finished piece is your guarantee of a unique work of art.
Customers are at the heart of the commissioning process and the personal involvement of the Walpole family throughout the design and production processes ensures a comprehensive and friendly service from initial contact and discussion of a concept through to the finished product.